<< Back to the main Local History page
There's a certain charm about old pictures; they evoke memories of long ago, in very different times than today.
This is Hill's Mill probably in the 1950s.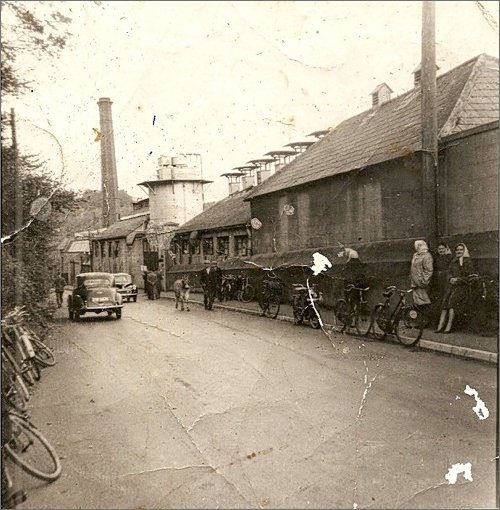 The three ladies on the right are Marie Kelly, Swannie Howlett and Annie Howlett, and the Morris Minor on the left belonged to Howard Hill. Just look at the bicycles (all black) left on either side of the road while people were at work. No doubt, they would still be there when they left work that evening.
The donkey possibly belonged to the Hill family, and if so, his name was Neddy, and not very good tempered according to Heather Thompson (nee Hill). Something else was going on that day also – down at the mill gate, there's a picket – men standing there with a placard.
Thanks to Peter Brady and Elizabeth Allen for putting this picture my way.
Mary Mulhall