<< Back to the main Local History page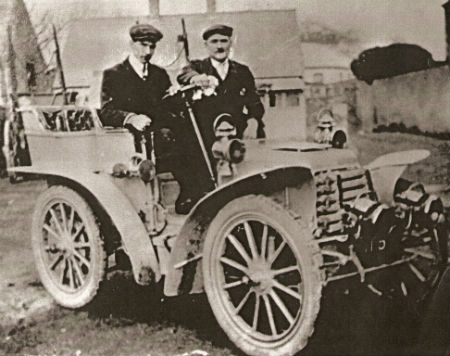 Believed to be the very first car in Lucan, this Panhard Levassor Type A1 (no. 5907), was owned by local building contractor, John Cromer (below), also known locally as The Boss.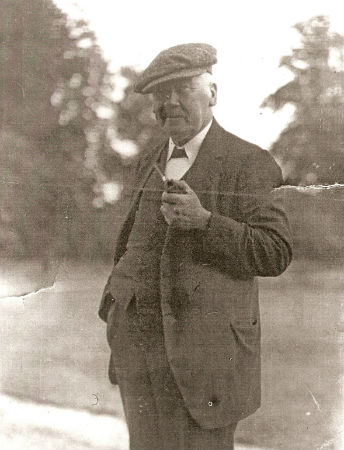 Pictured in the driving seat is Mr. Joe Neary, and his passenger is Mr. John Rusk. The photograph was taken in Cromer's Building Yard just beside the Garda Station in the early 1900s.

Lucan's First Lady Driver!
More than likely, this is a photograph of the first lady driver in Lucan!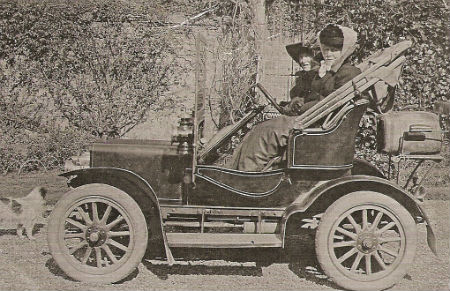 Taken back in 1908, it shows Miss Chrissie Shackleton in the driving seat, with her mother, Jane Wigham Shackleton, just before leaving Anna Liffey House for the Quaker School in Mountmellick.

Despite having the luxury of a car for the journey, it must have been a long hard drive, with every bone in their bodies being shaken while driving on roads that were probably only fit for horse and cart.

Jane Wigham Shackleton who was famous for her photography, passed away just a year later.

If anyone has photos or information on cars older than these in Lucan, drop us a line or email: Mary@lucannewsletter.ie

Mary Mulhall