<< Back to the main Local History page
William (Billie) Lanigan from 18 Weir View, was one of the many young men from Lucan who served on the battlefields of France in WWI, with the Royal Enniskillen Fusiliers. Some letters written to his mother have surfaced recently. The paper is old and faded, but conveys the loneliness of the young man far away from home. William was killed at the Somme in March 1918. His brother John (Jack) who also served would thankfully return to Lucan.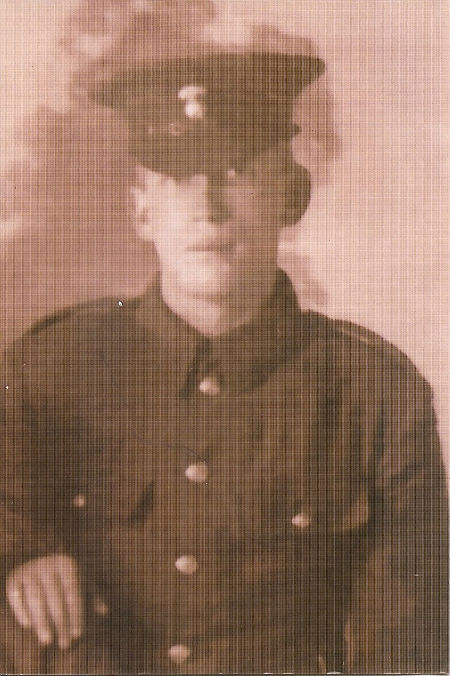 William Lanigan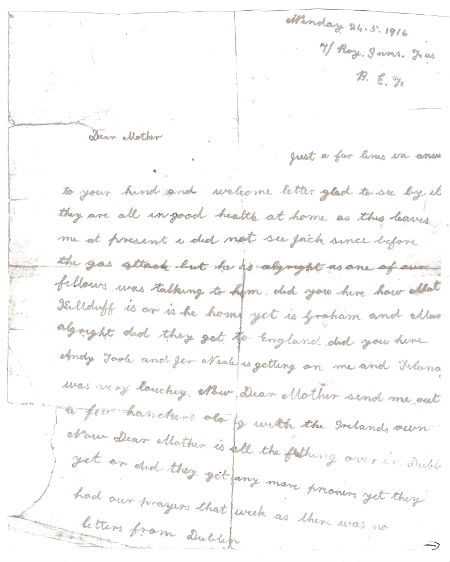 The earliest letter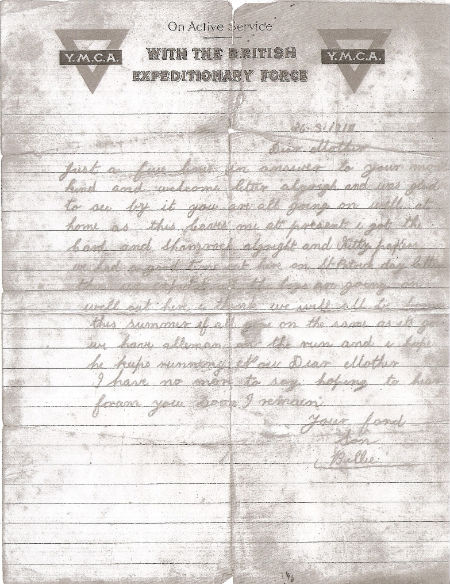 The final letter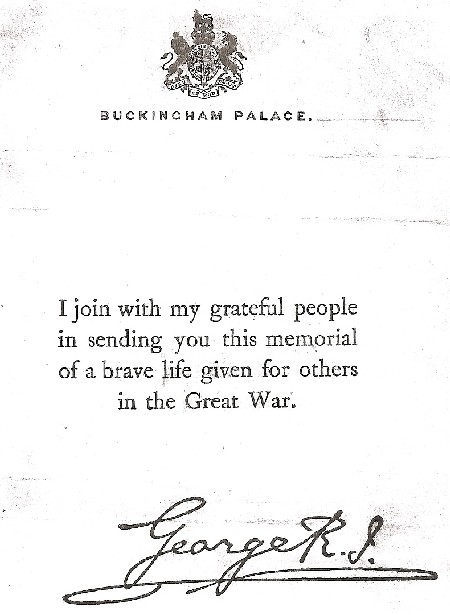 Above and below, how the news arrived in Weir View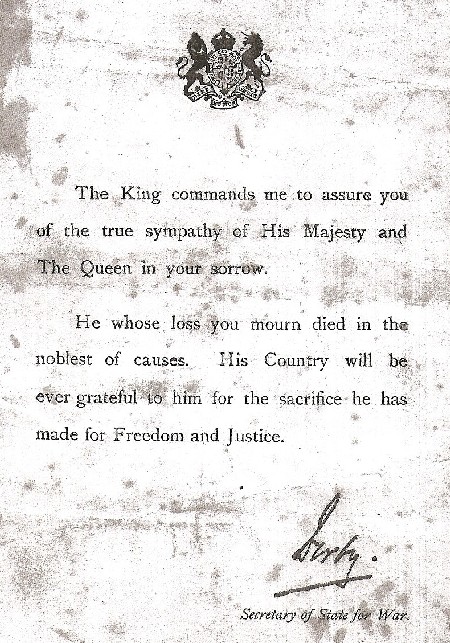 William, aged 24, was buried where he fell at the Somme, but in 1921, the family received a letter informing them that his body and others had been exhumed and removed to the Military Cemetery in Villers Bretonneux, at Corbie in France. Some of the family have visited his grave in recent years.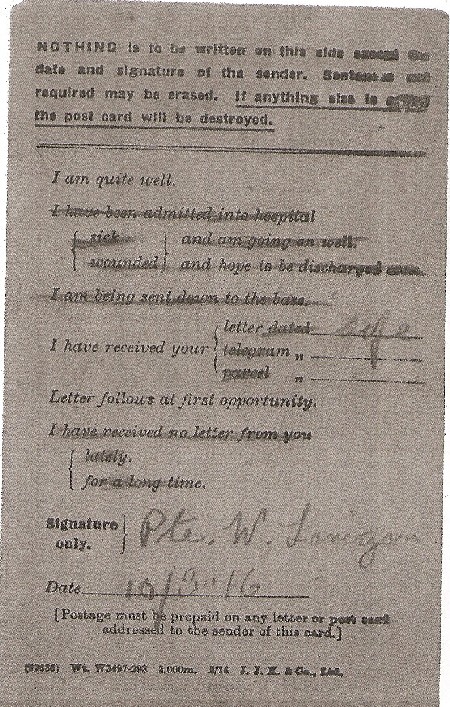 On Saturday 10th March 1912, William Lanigan wrote and sent this postcard to his mother in Weirview.
Perhaps he was off on manoeuvres! Giving minimal information, the young soldier was simply allowed to fill in whichever line applied to him – and he indicated: 'I am quite well' and he was 'safe'.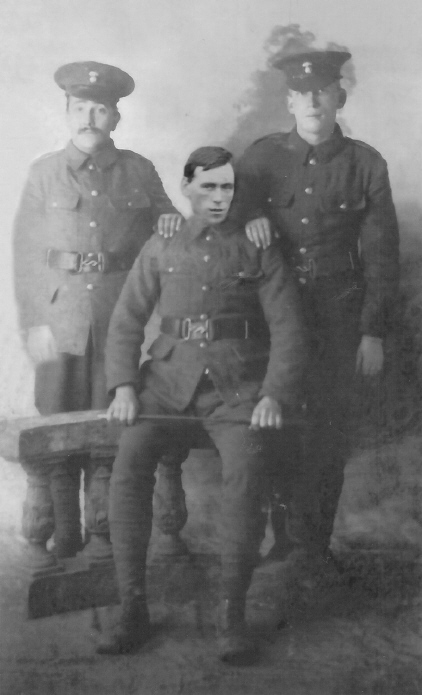 William Lanigan is on the right of this photo, along with Lucan men Jemmy and Billy Graham.

William initially served with the Royal Dublin Fusiliers until he joined the Enniskillen Fusiliers in 1914.

Jemmy Graham joined the Royal Irish Fusiliers in 1914 at 19 years of age and served for the duration of the war, being awarded the George V medal for Gallantry and also the Victory Medal. On his return to Lucan, Jemmy married Katherine Lanigan and they had nine children and fifteen grandchildren. He died in 1973.

Billy Graham (Jemmy's brother) joined the Irish Guards and died at the Battle of Ypres in November 1914, aged 18 years.

Just imagine 54,000 Irish soldiers died in the Great War, with 4,300 falling in one single day at the Somme.

Thank you to the Byrne, Walsh and Graham families for the above photos and documents.

Mary Mulhall