<< Back to the main Local History page
Here are a few more photos from Times Pictorial, May 1951, which we didn't have space to show you a couple of weeks back.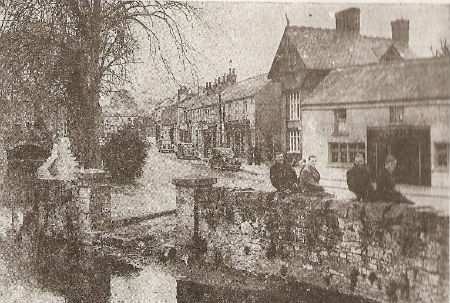 Above is the street scene in front of Doyle's Pub (now Kennys). Notice the gap in the Griffeen wall, with piers on either side – this opening was left for horses to water after drawing a heavy load to Lucan. The spot is easily identifiably today, even though the wall has been built up – health and safety etc…..

Very little traffic to talk of, and of course this would have been a two-way street at the time. The one-way system around here came in the early 1970s.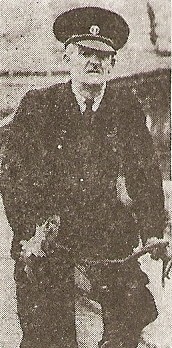 Lucan man Martin Brabazon was a Postman in Celbridge at the time, while (below) Paul Morrison and Pat Murray were employed at Hills Woollen Mills.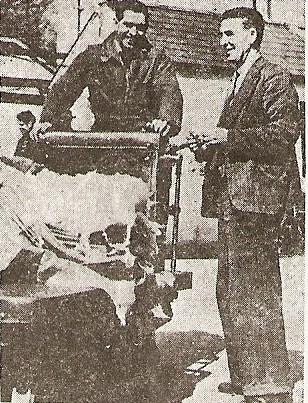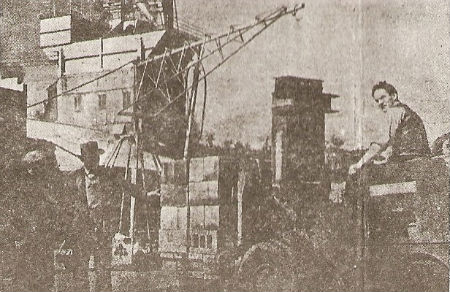 Paddy Dignam, Mick Conway and Joe Hynes worked at the 'tile factory' – CPI!

Did you know?
Regarding the Premier Cinema in 1940s and 50s, (mentioned in previous article) when promotion posters were sent out to Lucan with ladies showing bare shoulders and cleavage, local artist, George Murray from Weir View had the job of painting over the 'immodest' parts of the picture!

Mary Mulhall