<< Back to the main Local History page
21339 PTE. T. GRAHAM. R. INNIS. FUS. - The number, rank, name and unit of young Thomas Graham from Lucan.
The 1911 census shows Thomas, aged 16 years, living with his family in Esker South, and working as a farm labourer. Within a couple of years, like so many other young lads from Lucan, Thomas joined the army and went off to England and France with the Royal Inniskilling Fusiliers.

At the end of the war, he along with all the other soldiers who returned, were presented with two medals, the British War Medal 1914 – 1918.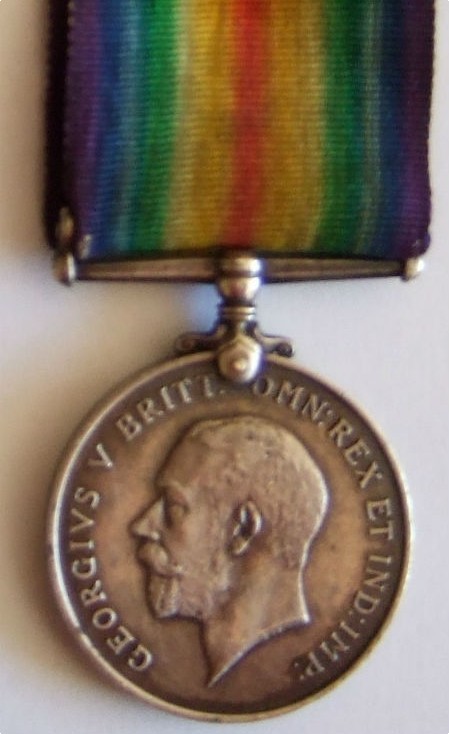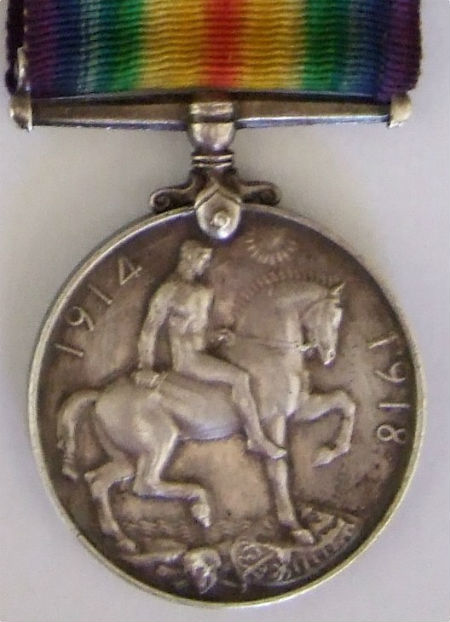 and also the Victory Medal, commemorating "The Great War for Civilisation 1914 – 1919".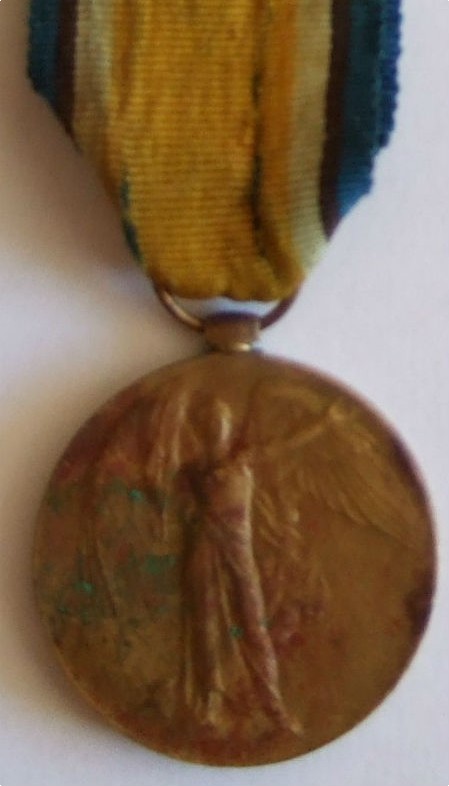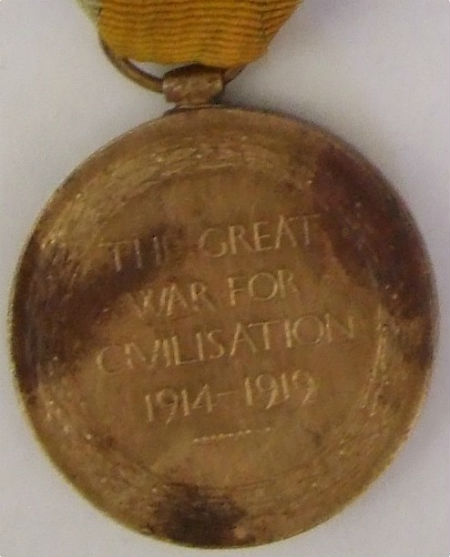 Around the edge of each medal, the number, name, rank and unit of each man is etched. This is unique to WWI medals – WW2 medals don't identify the recipient.

Luckily, Thomas Graham returned to Lucan, and married Mary O'Neill, here in St. Mary's. Thomas and Mary reared a family of twelve, in The Square, five of whom are still with us. Today, there are numerous grand and great grand children of theirs all over Lucan.

Thank you to Carmel Cassidy (daughter) for making the photograph and medals available to Lucan Newsletter – real treasures!

Mary Mulhall