<< Back to the main Local History page
A collection of photographs, folklore and local history, much of it laid out in the form of walks.
It highlights the treasure of our surrounds, inviting you to feast your eyes on the abundance of jewels that are hidden away in the most unexpected places.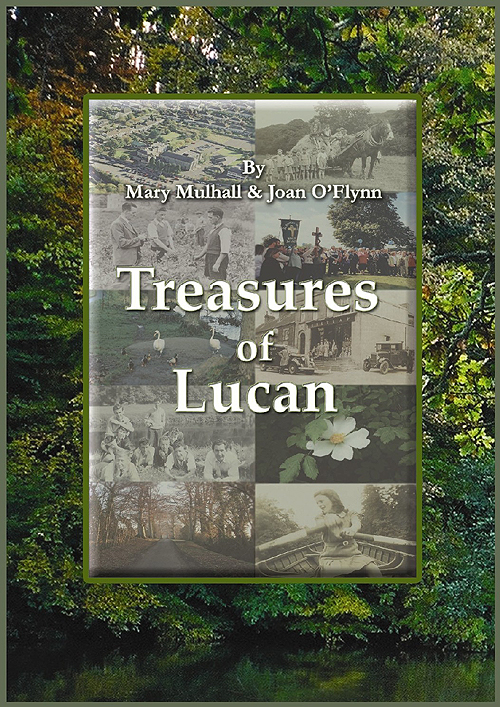 A walk in the Demesne, with the river Liffey meandering below, reveals botanical emeralds and rubies to titillate the senses. Strolling through Lucan Village tells of places to be seen and people to be remembered. And the history of the once-thriving manor of Esker is recalled, as well as the castles at Ballydowd, Ballyowen and Adamstown.
Not forgotten are Lucanians who travelled far from here to find their destiny – including young men who fought in the Great War.
The stunning colour photographs will imprint this treasure-trove in your mind and encourage you to appreciate our village of Lucan – Place of the Elms.
On Sale at:
St. Mary's Parish Centre Church Grounds, Lucan
At only €12, it's treasure at a steal!
Postal Sales
Please email marylucannewsletter@gmail.com for details.