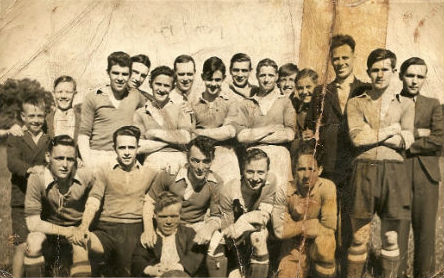 More faces from the past with this football side who were the pried of Lucan in the 1940s.

Front L-R: John Gannon, M. Ennis, J. Kane, J. McDermott, P. Hall, Little Joe.

Back L-R: Ger Kelly, S. Graham, Tommy Giltrap, Tom Dignam, Sonny McGovern, Tibby Graham, Joe Murray, Sam Thornberry, J. Moore, H. Dignam, P. Murray, George M. Behan, W. Murray, M. Gannon.

Thanks to Paddy Monaghan who sent in the photo. We'd love to see any other old pictures lying about – all will be returned safely!