<< Back to Main Local Interest page
Last Saturday's event at the 12th Lock proved a huge success as those present were treated to the spectacle of a barge passing up and down through the Lock – with a full running commentary from Mick Kinahan of Inland Waterways.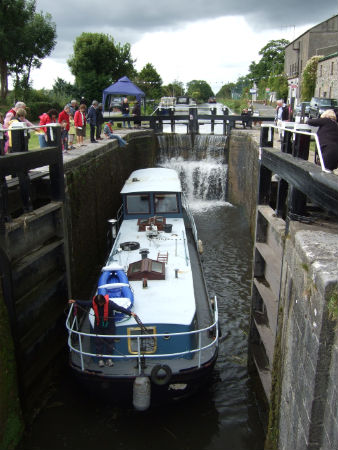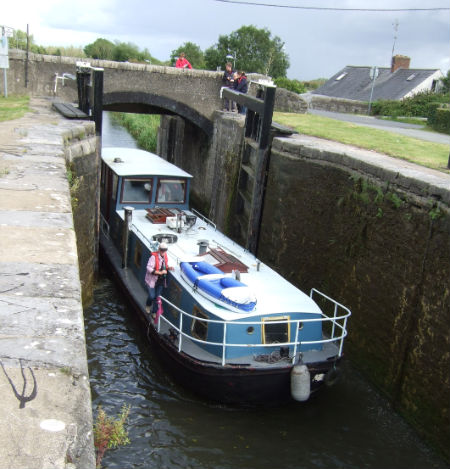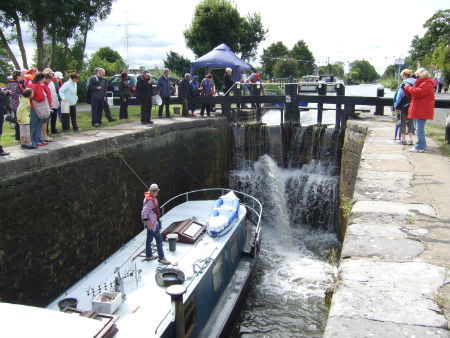 Professor Paddy Duffy of NUI Maynooth, and John Power enlightened us on the history of the site – the types of boats, the mill etc. Even the weather obliged. The event which ran over two hours finished off with trips as far as Gollierstown for anyone interested.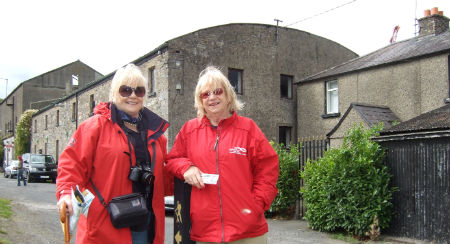 The Lock Keepers Grandaughters...
Also present at the 12th Lock were the Lock Keepers granddaughters, Breda and Lilian (nee Condron). The ladies revisited their childhood days when they visited their grandparents, and often helped out with operating the Lock.

The Condron family came to Lucan as Lock Keepers in the late 1750s.

Well done also to John and Bev Power for organising the event.