<< Back to Main Local Interest page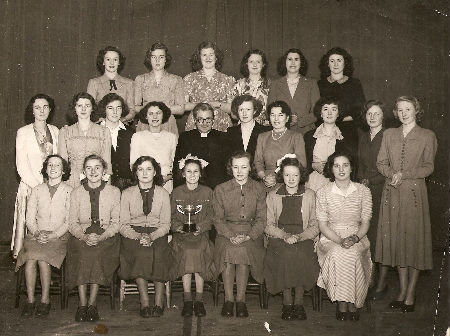 Easter 1952 was when this Lucan Choir won the Plain Chant Competition at the Fr. Matthew Feis.

They were trained by twin sisters – Mother Teresa and Sr. Catherine of the Presentation Order.

Top L-R: Sally McCarthy, Prim Clinton, Joan Daly, Rita Weldon (McCleave), Lena Thornberry, Bernie Mulligan.

Middle: Nancy Clinton, Patsy Reid, Marie Grahame, Margaret Toole, Brother Kevin, Mary McCarthy, Baby Gannon, Maria Farrell, Eilish McCarthy, Betty Nohilly.

Front: Brenda Whelan, Christine Vallom, May Speight, Cora Mulligan, Breda McCarthy, Nancy McCarthy, Kathleen Speight (Lynch).

Big thank you to Kathleen Lynch who sent in the picture.