"Locals Sheltering From a Shower – September 21st 1958" is the caption on the photo, taken at the Coffee House.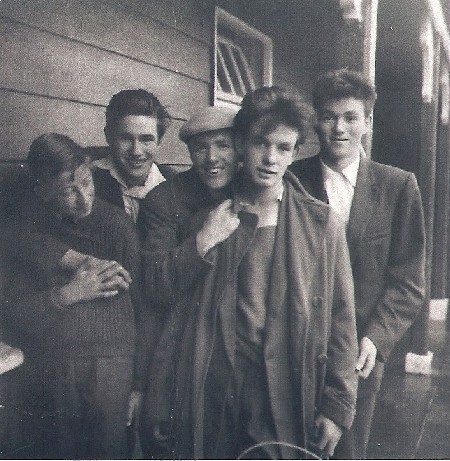 The lads are L-R:
Matt Murray, Paul Howlett, Pat Howlett, Mickey Byrne and Davy Reid.

For newcomers into Lucan – the Coffee House was across the Liffey Bridge between Weir View and Mill Bank, exactly where the new road goes up to Laraghcon these days.

Big thank you to the person who left it in – we don't have a contact number for you, but if you contact us again, we'll get the photo back safely to you.