<< Back to Main Local Interest page
The Hammond Lane Cup 1950-51 – Winners: CPI Lucan.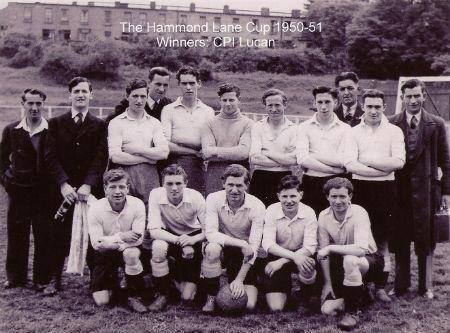 Sixty years ago, these young men were local heroes winning the Builders Providers League.

Back L-R: K. Maher, A. Byrne, L. O'Neill, P. Dunne, J. Flannagan, T. Malone, N. Clarke, ??, ??, R. Balfe and W. Kelly.

Front L-R: W. Byrne, J. Croasdell, J. Dunne, P. Slaughter and S. Comiskey.

We are missing two of the names in the back row, so if anyone can help, please drop us a line at Lucan Newsletter or to: Mary@lucannewsletter.ie

Thank you to team member J. Croasdell, now resident in Warwickshire, for sending us the photo.