Our pictures show Mill Bank, Lucan, all festooned for the great event of June 1932.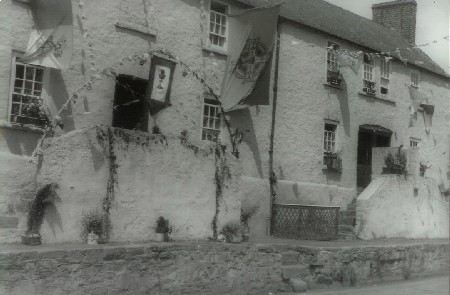 The two-storey houses in the top photo were across the road from the present day houses. Their gable end can be seen in the second photo just beyond the little cottages on the right, which are also gone. Hill's Chimney is in the background.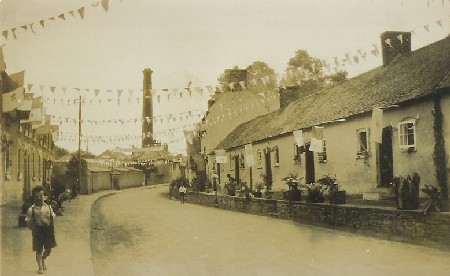 I wonder who is the barefoot youngster in the foreground!
The houses on the left and also in the bottom picture should be familiar to all who travel this route.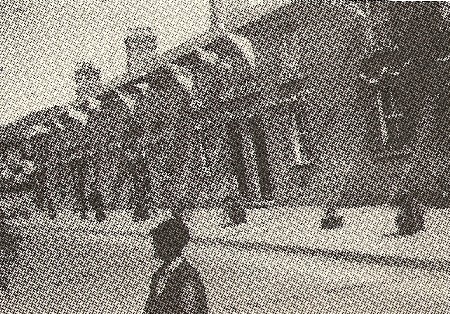 We'll never see the likes of these pictures again, and it is thanks to Lucan woman May Vallom, that we have these photos. She took and developed all her own photographs – a woman ahead of her time!

If you have any special stories relating to the The Eucharistic Congress of 1932, we'd like to hear them, or if you have any old photos, please get in touch with us.

At a later date, St. Mary's Parish Pastoral Council will be seeking memorabilia – any articles which still survive – for a display. More on that anon.

In the meantime, send your stories, photos or documents to Lucan Newsletter, or if you wish, email Mary@lucannewsletter.ie for details.