My father was a seven-year old altar boy in Leixlip when the 1932 event took place. Fr. Michael Toher was the Curate.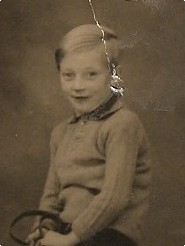 If I remember my father's story rightly, each priest was allowed bring one altar boy to the High Mass in the Phoenix Park – my father, John Nolan was the chosen one in Leixlip.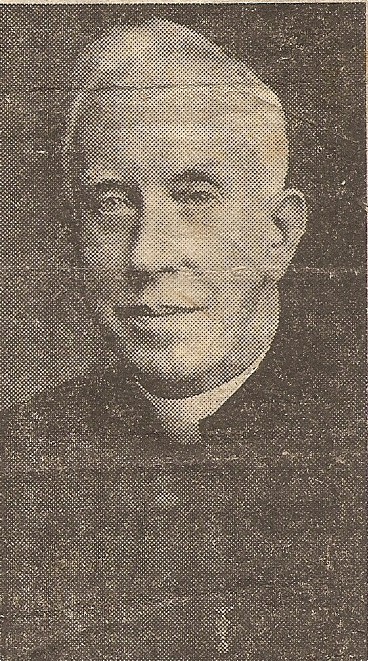 Himself and Fr. Toher set out for the Phoenix Park, but got sidetracked when the priest was called to the bed of a sick parishioner.

They set out on the journey again, and barely made it in time. It turned out that Fr. Toher was the last priest to arrive in the Phoenix Park, and so was given the honour of giving out the Rosary to the masses – my father standing alongside him. It was a story my Dad proudly told us several times when we were kids!

That was a feather in Leixlip's cap, but Leixlip would be in the news again within a few hours when a tragic accident happened at the bridge over the Liffey.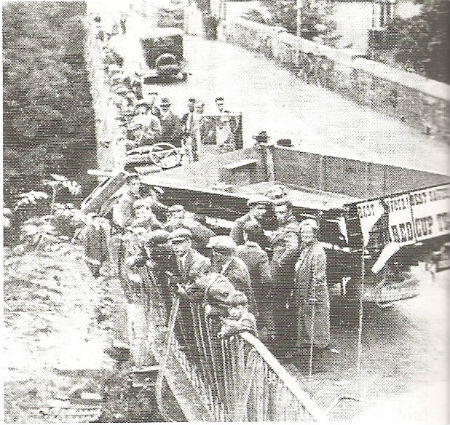 Thirty-one people were returning to Tullamore in an open-backed lorry, when the driver reportedly took the corner at The Salmon Leap Pub too fast, and veered into the bridge railing at 3 o'clock in the morning – that's how long it took to clear the crowds from the Phoenix Park.

All the passengers were thrown over the railing, most landing on the riverbank some 20ft below, and a few in the water. One person died at the scene and another later in hospital.

The Salmon Leap Pub was used to treat the injured on the night, and it is reported that locals carrying lanterns made their way to the scene to offer any assistance they could.

The lorry was owned by H. Williams Ltd of Tullamore, and it was thought that all the passengers were workers from that company.

The photo from The Irish Press on 28th June shows the aftermath as locals came to inspect the scene in daylight.

Have you any stories, photos, memorabilia etc from that time?
There must be tales out there of people travelling from all over Ireland. I know of one Lucan woman who wouldn't be here had her father and mother not met at the event on O'Connell Bridge at the opening of the Congress in 1932!

Mary Mulhall