From Annie Howlett's album again this week, are summer scenes taken at the weir in Lucan a long long time ago.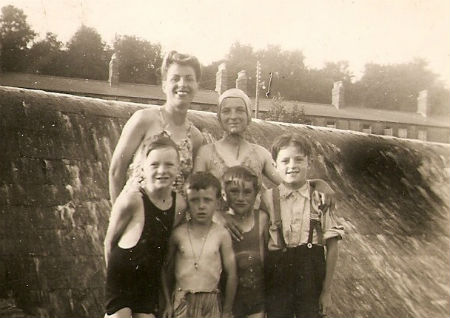 Josie Behan, (later Gannon) , is the tall elegant young girl in this group, and lived at Weir View at this time.
She passed away about two years ago, while in her early 90s.
Beside her is Vera Coleman – Vera and her family now live in Boston.
The boys are L-R: Pat Howlett, Mickey Byrne (RIP), Paul Howlett and Ronnie Rodgers.

From the same era......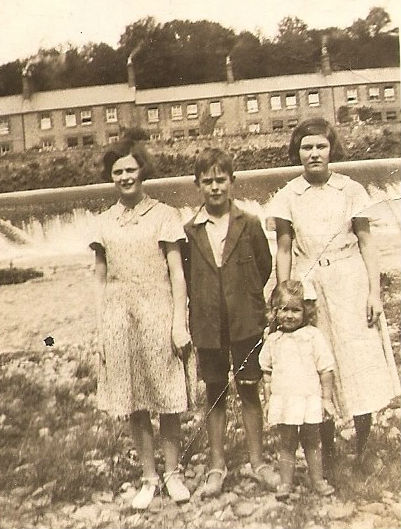 The older girls in this picture are sisters Annie and Agnes Graham (later Behan and Dignam respectively) .
The Graham family lived in the Watery Lane, (opposite St. Andrew's Church) , at the time.
We don't have names for the boy and little girl – perhaps locals, or possibly visitors from England.
This picture dates from the late 1920s to early 1930s.

We have lots more of Mrs. Howlett's photos to show you over the coming weeks. Thank you to all who have already helped identify the many faces.

Again, if anyone can provide names, we would appreciate it.
Mary Mulhall
Mary@lucannewsletter.ie.