<< Back to Main Local Interest page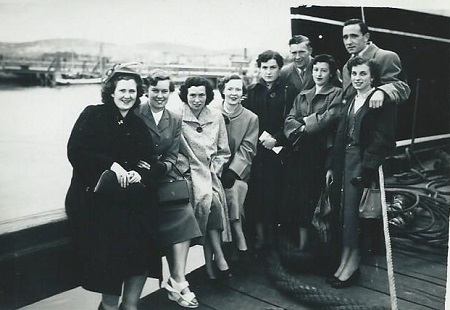 Pictured at the Mail Boat in Dun Laoighre back in 1955 were L-R: Joan Daly, Prim Clinton, Nancy Graham, Peggy Graham, Marie Graham, Mark Bevin, Ann Reid, Jem Gannon and Kathleen Speight.

Marie (5th from left) was actually going to do Nursing in Paddington, and while her sisters and some of the pals were just seeing her off, a few of the girls travelled over with her for a few days to get her settled.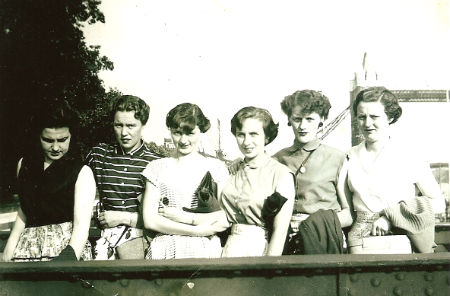 Enjoying the sights of London were from left: Marie, Prim Clinton, Patsy Reid, Kathleen Speight, May Roberts and Rita McCleave.

No doubt, a few hearts were broken back then with these beautiful ladies!

Thanks to Triona Walsh for sending us the top picture. The bottom picture which we published previously was courtesy of the late Kathleen Lynch (nee Speight).