<< Back to Main Local Interest page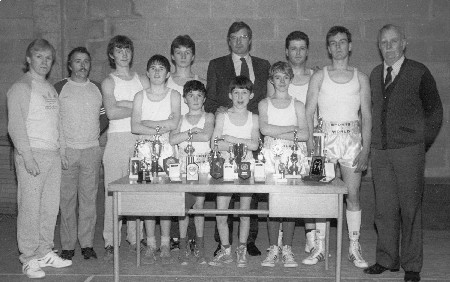 No doubt, this old photo will bring back many memories. It was taken back in 1985 at a time when the Club was housed in the Scouts Den.

Back L-R: Mick Holland (Meadowview), Terry Gray (AGP), Karl Callaghan (AGP), Paul Hill (Meadowview), Liam Lawlor TD, Luke Cullen (Sarsfield Park), Ken Finn (Sarsfield Park), Jack Donnelly (Sarsfield Park).

Front L-R: Anthony English (AGP), Ian Gray (AGP), Ed Griffin (AGP) and Joe Smith (AGP).

Thank You to Ed Griffin for sending in the picture.