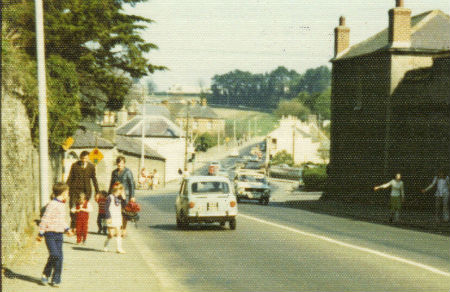 The people in the foreground are the Callaghan family walking up to Dodsboro.

What's really interesting in this picture is the old AIB building at the bottom of the hill. Most newer people to Lucan only remember the single storey bank, and were quite taken aback when AIB erected the present building a few years back.

In the above photo, the original bank, (formerly The Royal Bank of Ireland and before that, The Lucan Hotel & Tea Rooms), is clearly visible. There was no car park on site in 1974.

Thank you to Jim Cullen for sending in this picture.

m.m.