<< Back to Main Local Interest page
All the world's a stage,
And all the men and women merely players;
They have their exits and their entrances

The above Shakespearian lines came to me recently on a stroll through Esker Cemetery, where lie the remains of thousands who have made their final exit!

Among that great cast are the Presentations Sisters from Lucan, and the 21st of November is traditionally Presentation Day. Long ago, Scoil Mhuire girls used to get this day off school, as the Sisters celebrated their feast day.

It is appropriate to remember the Sisters who gave so much of themselves to the community in Lucan. From the very beginning, when Sr. Conception Kennedy and two other Sisters arrived here in 1867, they have been teachers, sacristans, choir mistresses, cleaners – both of the church and the schools, fund-raisers, and even youth club leaders! I'm sure there are several other jobs, which could be added to this list.

Today, the mortal remains of those passed on lie in Esker. A memorial stone commemorates the Foundress Sr. Conception, and others who were part of the Lucan community.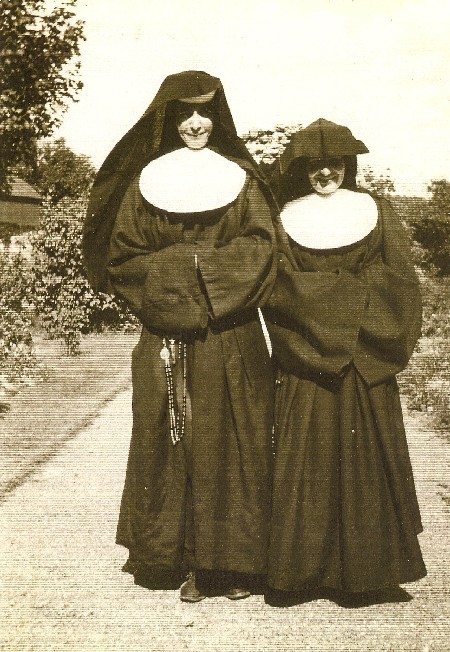 Sisters Bernadette and Carmel (1940s)

The names of the early Sisters from the late 1800s and early 1900s are listed; and the more recent ones of De Sales, another Conception, Theresa, Catherine, Imelda, Claire, Magdalene, Bernadette, Martina, Joseph, Columba, and Sr. Michael who only passed away last August - all fondly remembered. Also interred here are members of the Presentation Missionary Order. May they all rest in peace.

Still hale and hearty and scattered around the country are Sisters Kathleen (John Bosco), Ita, Susan (Oliver), Rosario, Ann, Mary, Patricia (Patrick), another Mary, Elizabeth, Raphael and Immaculata, and Frances Crowe (Dolores), who herself was a past pupil of Scoil Mhuire.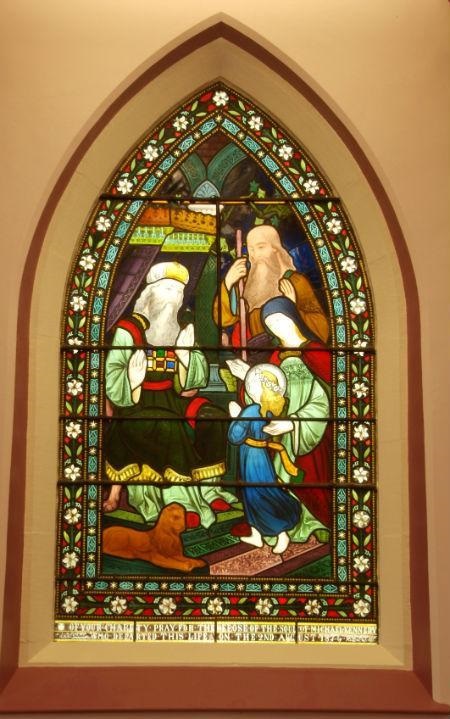 The stained glass window in the Nuns Chapel depicts the Presentation of Our Lady.

We send greetings to all on this day, and also to the Sisters now in residence at the Convent, having come to Lucan after a lifetime on the Missions. They too are in our thoughts!

Mary Mulhall

Note: To locate the burial plot, turn right just after the trees at the back of the cemetery car park.