<< Back to Main Local Interest page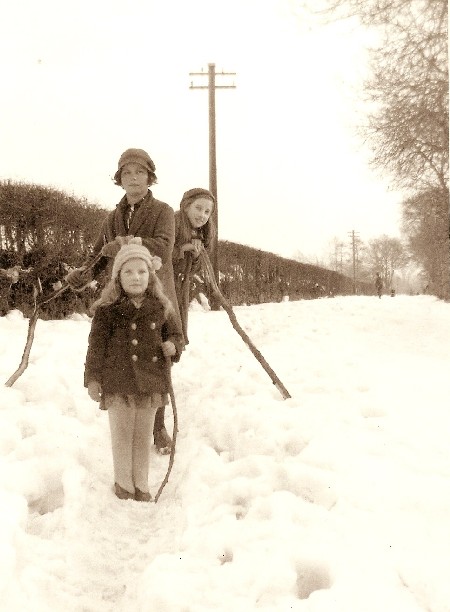 This picture was taken on Esker Hill in January 1933, when Lucan was under a foot of snow.

The hedging on the left is where Esker Lawns is now, and straight ahead led to Esker, with the old cemetery to the right. The newer cemetery now in use, on the left, was only opened in 1939.

Having fun in the snow were Una Farrell (now Byrne, Booterstown) , and Maura Cormack (now Williams, Lucan) , and in front of them is Maura's little sister Pauline (now O'Rourke, Dalkey) .

We're glad to say that all three are still hale and hearty, and send greetings to all!

The photographer was May Vallom from Mill Bank, who took lots of pictures of old Lucan, and actually developed most of them herself.