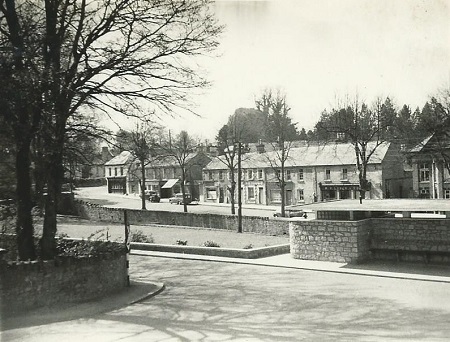 The village more than sixty years ago was captured by Holly Exley, who lived in Ardgarth House at the time – the house next door to the Muintir na Tire Hall.

The buildings from left to right are: The Royal Bank of Ireland, Lynch's Grocery Shop, with the Sweet Shop next door, the latter only open on Sundays when the Grocery Shop was closed. Next is Saunders Newsagents, with O'Neill's Shop and private residence beside it, then Lynch's Drapery Shop – who remembers the Barber Shop behind this, and the Hairdresser upstairs! O'Neill's Pub – The Lucan Inn – is visible just behind the old bus shelter, with a well-kept village green in the foreground.

The population of Lucan Town at the time was about 1,400 souls.

M.M.