<< Back to Main Local Interest page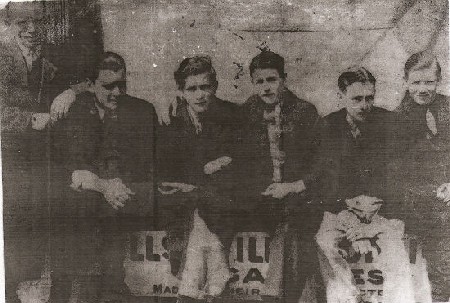 But if there had been a St. Patrick's Day Parade in Lucan back in the 1930s, these boys may well have been watching all the goings on as they sat on the window ledge of Bob Carroll's Pub (now Courtneys).

L-R: Dinny Malone (Scorp), Joe Dignam, Barney Thornberry, Paddy Mulligan (Thady), Noel McConnell and Sean Graham (Tweed).

The advertisement under the window ledge is for Will's Wild Woodbine Cigarettes!

We have lots more 'oldies' to show you in the coming weeks – some very charming indeed!
m.m.