<< Back to Main Local Interest page
This selection of photographs comes from the album of Paddy McElroy, who lived at the Willsbrook estate from 1949 to 1961.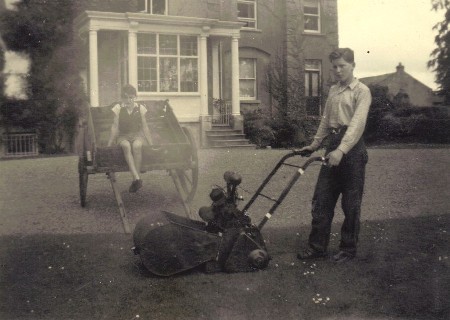 A young Paddy McElroy mowing the lawn in front of Willsbrook House, while his youngest brother Dermot looks on.

Paddy's father, Terry was the Head Gardener for Captain Wardell who with his wife lived in the big house.

The McElroy family, Mam, Dad and three young boys – Paddy, Ray and Dermot lived in the Gate Lodge. The boys attended Lucan BNS, and Paddy attended The Tech (Lucan Vocational School) for two years, before his father got a new job over in Castleknock, the family leaving Lucan at that time.

Paddy has many great memories of events and people from his childhood in the area, and sends greetings to anyone who remembers him. He lives in Raheny these days.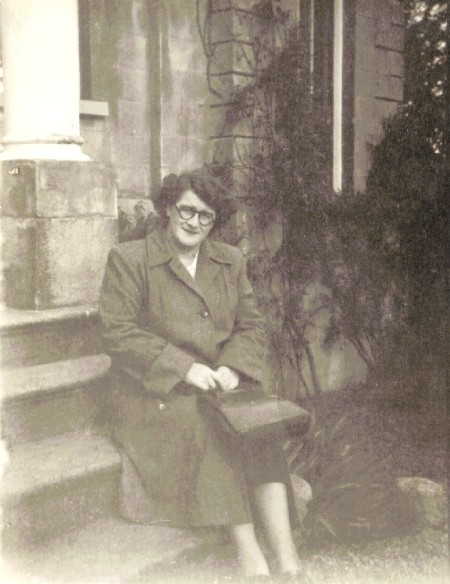 Brigid Newman, the Parlour Maid at Willsbrook. By all accounts, it was a typical 'upstairs – downstairs' setting.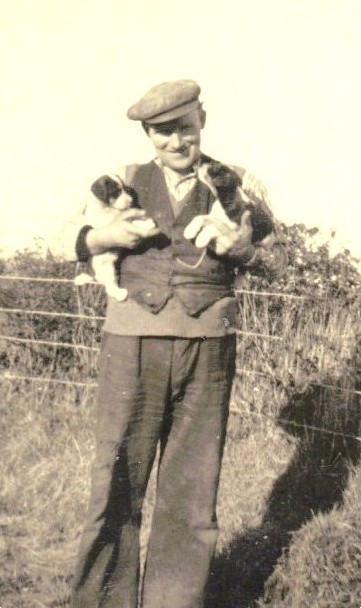 Head Gardener Terry McElroy with some new pups, while below is Paddy Foley, the Under Gardener.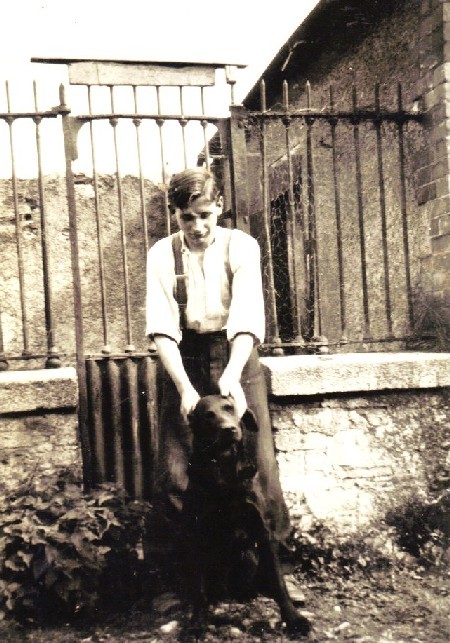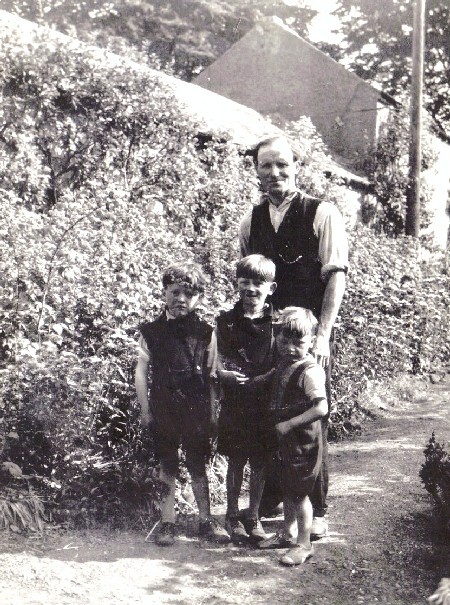 Terry McElroy with his three young sons – Ray, Paddy and Dermot.

Willsbrook Park
Today's Willsbrook Park with its ancient trees, hedgerows, garden walls and walks is what is left of the old estate.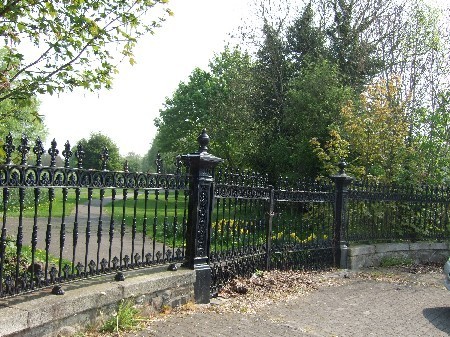 The original gates and railings (above) have been moved to a new location – the old entrance being on Esker Lane where the Council now have a barrier ahead of the long tree-lined avenue, resplendent with Bluebells, and other woodland flowers at the moment, while sweet scented lilac beckons in the garden area.

The sunshine of the past week showed the parkland in all its splendour with Daffodils nodding their heads at every corner, while locals took in leisurely walks, or perhaps sat for a while, and some of the younger and more agile showed great energy on the football pitches.

Next time you visit Willsbrook Park, think on the footsteps you follow!

Mary Mulhall